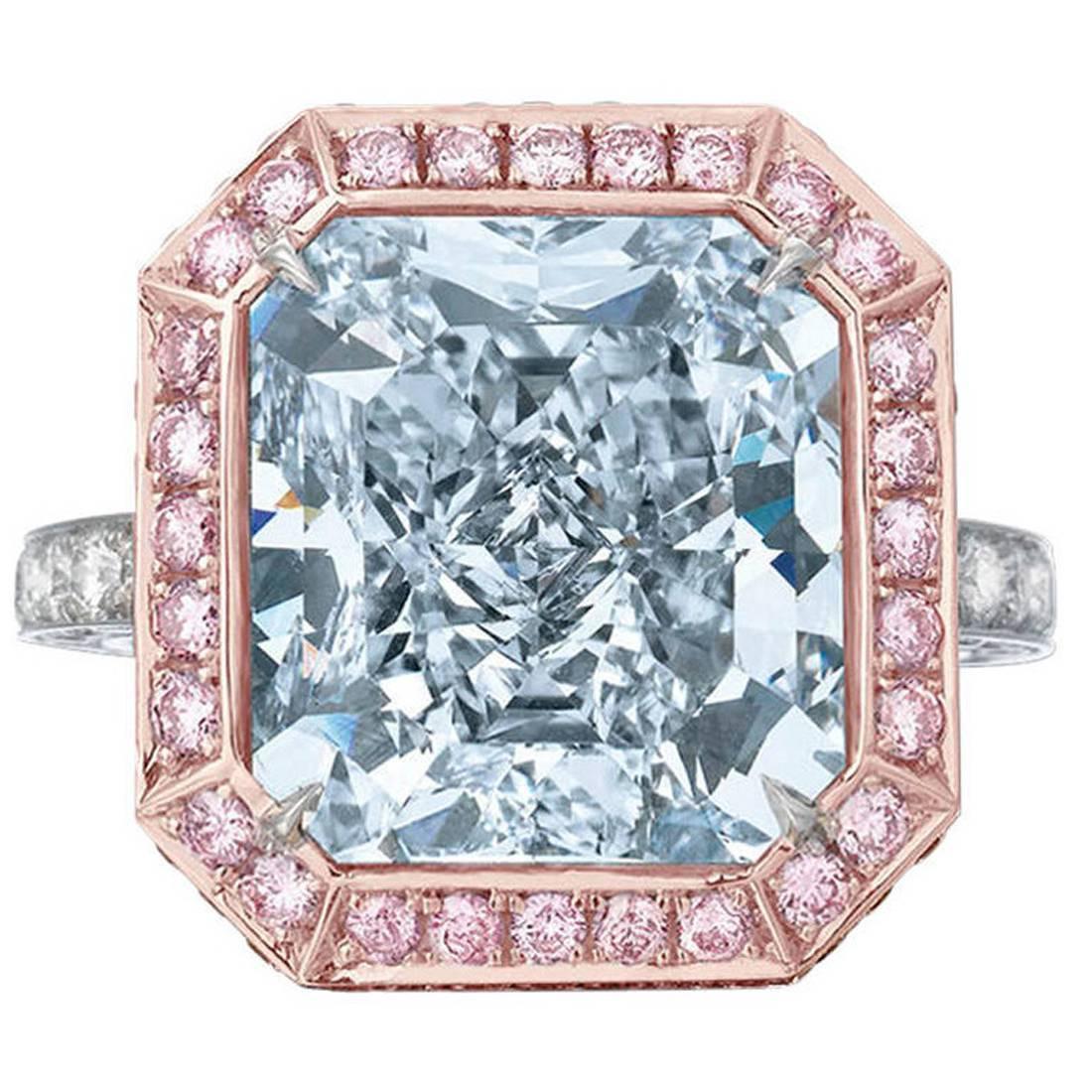 Royal Blue Diamond, 10.06 carats, $9,850,000
Introducing Blue Diamonds!  Natural ones are rare and expensive like the "Royal Blue Diamond" ring above.
Maria-Tina has sourced some "enhanced" blue diamonds which are much more reasonable!  She's in love with their bright colors and sparkle like the color of the Greek Island seas.
Diamond, a symbol of clarity, resiliance and new beginnings, is the perfect stone to give to the people you love. Whether you're celebrating Mother's Day, an engagement or just because, the Greek Island House team is happy to provide these unique sparkling blue diamonds to help you send your love in a very special way.
Take a look below at Maria-Tina's most recent hand made custom pieces, a 14k rose gold engagement ring and 14k & 18k lovely mini spiral rings featuring only the best, hand selected Blue Diamonds. 
To start your own custom piece, call, text or write Maria-Tina directly at  415-299-1442, jewelry@Maria-TinaVision.com.
There's still time to order for Greek Easter (May 1) and Mother's Day (May 8) 2016
Maria-Tina Minoan Blue Diamond Jewelry
" Poseidon's Daughter's Ring"
.32 carats tw, and 14k rose gold starting at $3,500.
"Poseidon's Daughter Collection", .08 carats tw, and 18k gold, $850.
"Poseidon's Daughter Collection", .06 carats tw, and 14k gold, $550.